This is where I'm going to start with clearing out my house. I feel it will be easiest place as anything I don't like can go to charity.
My Target is to have a minamilism journey. I'll be honest I did clear a lot out before I decided to do this blog.
I first took out all of my normal daytime clothes, transfered these onto my hanging rail and left all my occasional wear in my warobe.
Then I went through and anything I immediately hated went in the charity bag. Then anything in the 'i cant remember the last time I had worn it' Catagory came out. I went through each item sorting into 'yes' and 'no' piles.
This cleared a lot.
I then went through my jeans. Got rid of any that didn't fit anymore. My shape changed so much after children, it was hard parting with things I felt I hadn't had long, but the fit was awful, so they needed to go.
I then folded them all KonMarie style and filed them into a draw. This was so much better than the shelf in the bottom of my dark awkward wardrobe.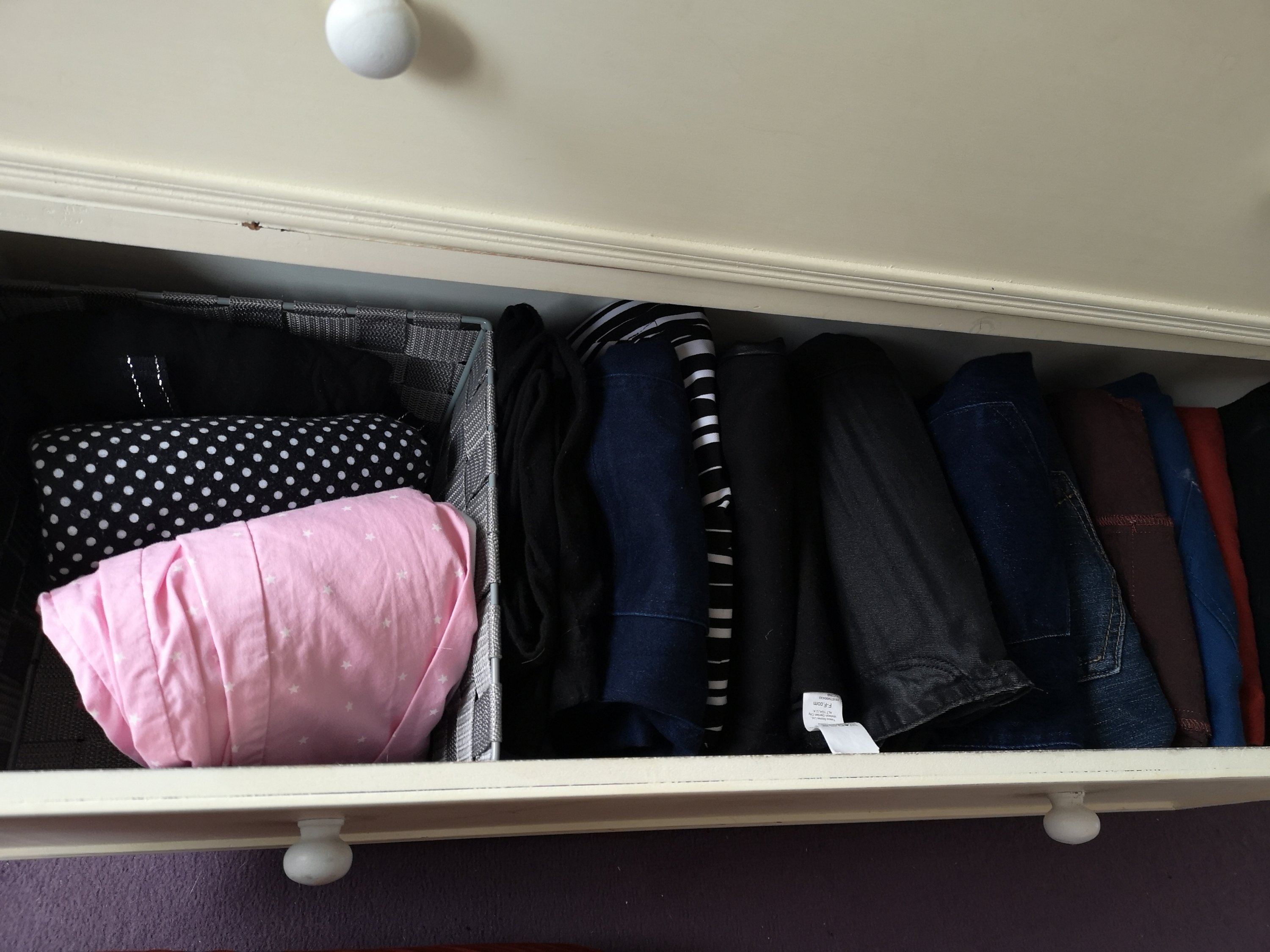 Next up was my underwear, and pj's. I seriously have no idea how I had accumulated so many. Haha I got myself some draw organisers and sorted them into sections. I actually only kept my black or white underwear and chucked the rest. The same with pj's. I had so many thick wintery sets that I never wore but had been presents. Time to say goodbye and I kept just 4 sets of my fave and most comfortable fitting pj's.
Now I have sorted through and minamalised what I have I have layed out my new wardrobe area how I would like it. I have a hanging rail and some shelves up the side and two draws. My aim to to only have this space as a 'Capsule Wardrobe'. I am so excited. Its not done and perfect yet, so excuse the excess mess, (that's mid sort through) but it is taking shape and already it has made me feel so much happier, and encourages me to dress better each day.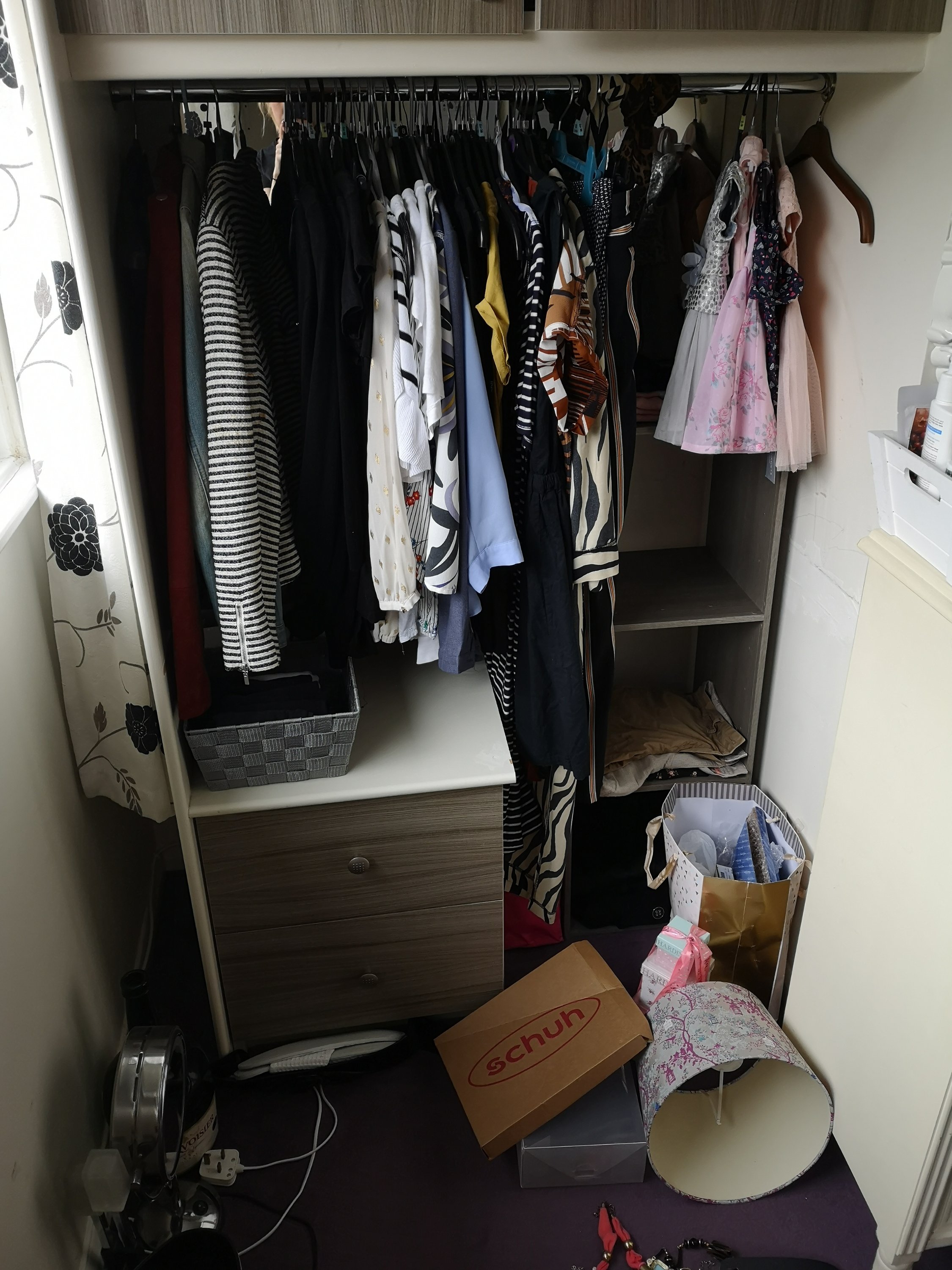 Watch this space for the finished space……